On July 7, Timothy Goropevsek assumed the role of Executive Editor at Christian Daily International, an emerging international Christian news media outlet based at the World Evangelical Center. He had been part of the initial planning for CDI for over a year and is now becoming fully involved in the editorial work as he concludes his work with the World Evangelical Alliance.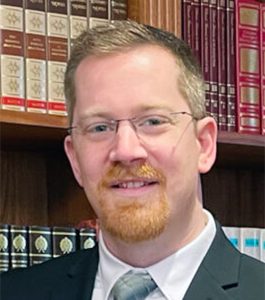 In his new role, Goropevsek will work together closely with the other members of the steering group, which include CEO Dr. Christopher Chou, International Director Gordon Showell-Rogers, and Global Editorial Advisor Heather Pubols. Together, they are currently building a network of reporters and editors in every region of the world who will then report on their own regions and countries.
Committed to professional journalism that is full of grace and truth (John 1:14), CDI will focus on three primary areas: Integral Mission, Religious Freedom, and Christian Unity. National editions already operate in Korea and China, and the global edition will launch later this year. It also seeks to work in partnership with existing Christian media to strengthen the Christian media landscape around the world.
"Most of today's Christian media is national, based in a particular country. Even international news in most Christian media is written by foreign reporters – CDI plans to use national journalists and editors. CDI will be built on a global platform from the start, with national journalists and editors in multiple regions of the world," CDI states on its website.
Goropevsek has served as the Chief Communications Officer of the World Evangelical Alliance for more than eleven years. Originally from Switzerland, he studied theology and journalism at Olivet University in the United States and is currently completing his PhD in Global Theological Studies with a focus on effective media engagement.
He has written articles that have been published in Christian newspapers and magazines in Europe and the United States and has authored a book chapter titled "The Cultural Mountain of Media: A Global Strategy to Turn the Tide" for Half-way Up the Mountain: Restoring God's Purpose in this Chaotic World. He also serves as Chief Communications Officer for the World Evangelical Center and the Director of its Media & Information Center.
"I am grateful and humbled to be entrusted with this new role and very excited about what God has in store as our team prepares to launch CDI this year," Goropevsek said, and added: "In today's digital age, media has an enormous influence on the Church and society at large. News and information are overflowing yet the truth is as difficult to find as drinking water during a flood. CDI will be uncompromising in speaking truthfully, but as Scripture commands, it will be speaking the truth in love to edify the body of Christ. (Ephesians 4:15)"
Commenting on CDI's approach to serving the global Church, he commented that, "While Christianity in the West has been in decline, we have seen enormous growth of the Church in other parts of the world, often in the face of severe persecution. We want CDI to be a platform to let Christians from these places tell their own stories and let their voices be heard. And we want it to be a space where difficult conversations can be held in a constructive and God-honoring way."
For more information on Christian Daily International, visit christiandaily.com.