The Board of Directors of the World Evangelical Center (WEC) is pleased to announce the appointments of Rev. Mark Spisak as WEC General Secretary and Rev. Timothy Goropevsek as the Director of Communications and Director of the Media & Information Center. Additionally, the Board has appointed six other directors who will form a team that will strengthen WEC in its vision of equipping evangelical churches worldwide to effectively build God's Kingdom together.
The following appointments have been made (photo: from left to right 1st row, continuing left to right 2nd row):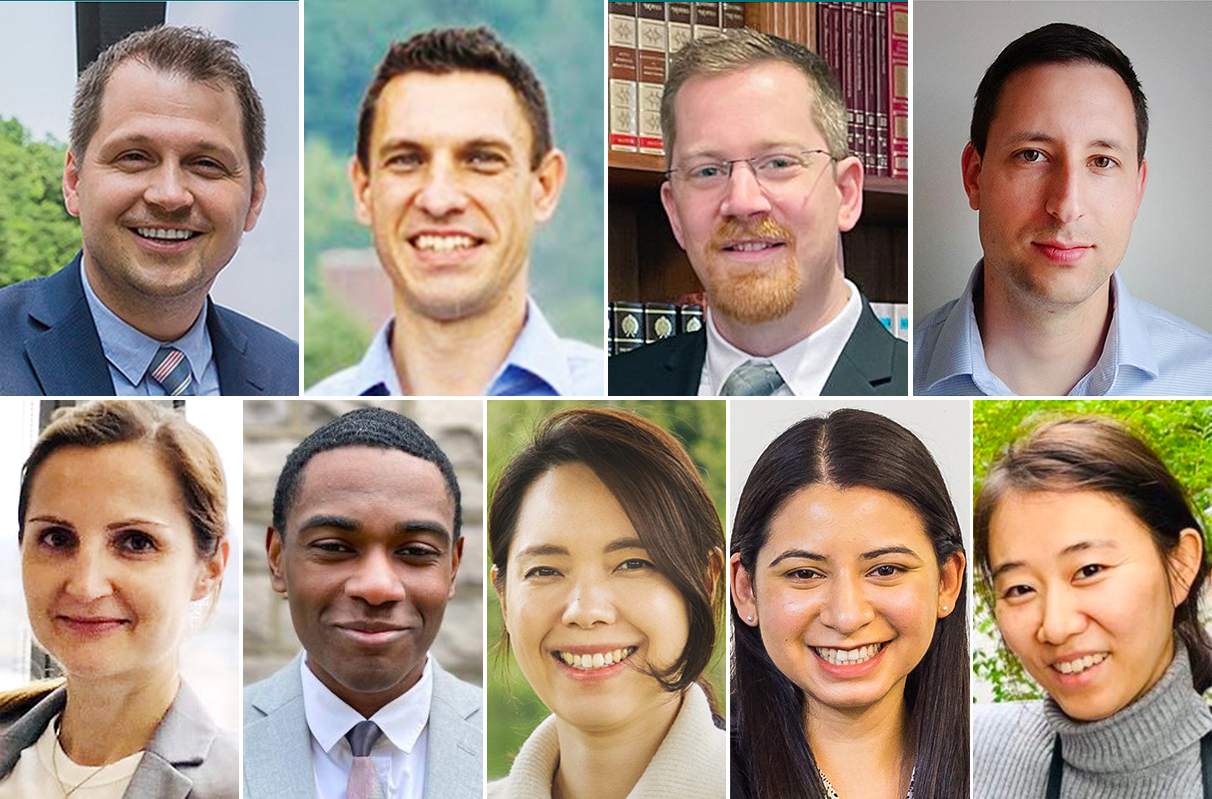 General Secretary: Rev. Mark Spisak was a church planter and missionary in Europe for more than a decade, served as Director of Membership at the World Evangelical Alliance (WEA) for several years, and most recently has been serving as General Secretary of the World Olivet Assembly.
Chief Operating Officer: Marian Rebro previously worked at an international real estate company. For the past few years, he has been serving as the President of Dover Greens, the development and management company for the WEC.
Chief Communications Officer & Director, Media & Information Center: Rev. Timothy Goropevsek previously served as Chief Communications Officer at the WEA for more than eleven years. He brings his extensive experience serving the global Church to the WEC.
Director, Christian Innovation Center: Michael Podolak was the manager of a renowned IT company. He also served as the European Director of the WEA IT Commission. Currently, he is president of the Gospel & Information Technology fellowship.
Director, Vocational Training Center: Lucia Bendzalova served as Resources Coordinator at the WEA for several years. She has extensive experience working in multiple Christian ministries and fellowships.
Director, Sports Center: Michael Ford served for a number of years with college student ministries, teaching the Bible and organizing fellowship events.
Youth Director: Amanda Garcia has worked extensively with youth fellowships and teen missions. She has also served as Marketing Coordinator at the WEA.
Hospitality Director: Judith Lee worked at Jubilee World, a Christian music ministry. She has also served as an international Christian fellowship director and a Christian media reporter.
Creative Director: Christy Kang was a reporter at a Christian media publication and also previously served as a designer at the WEA.
"We are excited to welcome these leaders to take the World Evangelical Center's vision to the next level. These men and women are passionate followers of Jesus Christ with a heart to serve evangelical churches and organizations both locally and globally. We pray that God would use these gifted individuals to expand WEC's ministries that will help evangelicals collaborate and cooperate to more effectively share Jesus with the entire world," the Board said in a statement.
Established in 2010, the World Evangelical Center serves as a hub for global evangelical missions, a space for evangelicals to meet, educate, and collaborate, and an innovative resource hub to equip churches around the world to more effectively share the gospel.
Located in Dover, NY, 60 miles north of New York City, WEC spans 1,000 acres and features more than 70 buildings, including a chapel, residential and sports facilities, a Tech Park, and a hospital, among others. It has hosted meetings, conferences, and training programs aimed at encouraging unity and collaboration within the diverse global family of evangelicals and equipping the next generation of Christian leaders.